Kimberly Loehr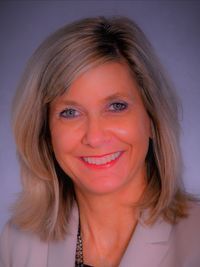 Kimberly Loehr 
Lightning Protection Consultant
kim@loehrlightning.com
Twitter: @lightningkim
https://www.linkedin.com/in/kimloehr
Kimberly (Kim) Loehr is a lightning protection and communications consultant. She previously served as communications director for the not-for-profit Lightning Protection Institute (LPI). She is a longtime member of the National Fire Protection Association (NFPA), and its Building Fire Safety Systems Section, where she is a frequent "Xchange" forum contributor. 
Kim is a board member of the Lightning Safety Alliance (LSA) and a registered course provider for the LSA's national AIA Continuing Education Service (CES). She serves as a member of the Electrical Safety Foundation International (ESFI) Communications Committee and the Federal Alliance for Safe Homes-FLASH Technical Advisory Council (TAC). Kim is also a past president of the United Lightning Protection Association (ULPA). 
As a partnership member of the NOAA/NWS Lightning Safety Awareness Team and the National Lightning Safety Council, Kim has helped promote efforts of the National Lightning Safety Awareness Week campaign. Kim was awarded a Certificate of Appreciation by NOAA in August of 2009 for "Personal dedication and outstanding contributions to the National Weather Service's Lightning Safety Awareness efforts."   
Kim is a member of the National Federation of Press Women (NFPW), the Virginia Professional Communicators and serves as a board member for the Virginia Press Women Foundation and its student scholarship committee. Her articles, press releases, publications and public service campaigns about lightning protection and lightning safety have received numerous state and national communications awards.