Why are there more lightning deaths in Africa?
In developed countries, there are many 'lightning safe' buildings and vehicles available, usually within a few steps.  In sub-Saharan Africa, that is not the case - 90% of sub-Saharan dwellings are not lightning safe, leaving entire families at risk 24/7.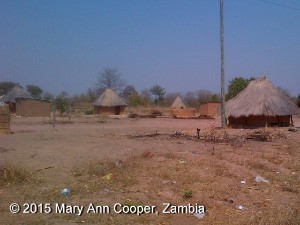 Homes are commonly of mud-brick with generations-old thatch or sheet metal roofs.  When lightning hits one of these, the thatch may catch on fire.  One of the common immediate effects of lightning strike is keraunoparalysis (temporary paralysis from lightning - 'kerauno') that prevents even healthy young people from escaping.  Neighbors recount hearing screams, rushing to help, but being unable to help due to the heat of the fire, as burning thatch ciontinues to fall on the victims inside.  The phrase 'When Thunder Roars, Go Indoors' , which has saved lives in developed countries, may be the wrong thing to tell many Africans, particularly those in rural communities.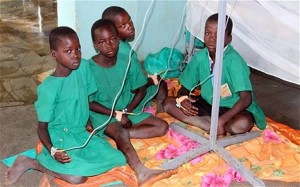 Newspapers continue to tell of multiple deaths and injuries, particularly to school children.  An incident that led to Richard Tushemereriewe's founding of ACLENet was when 18 children were killed and at least 38 others hospitalized from Uganda's Runyanya Primary School in 2011 (http://www.telegraph.co.uk/news/weather/8606238/Lightning-strike-kills-18-children-in-Uganda.html). 
Schools tend to be the most substantial buildings in many communities, so ACLENet challenged the international lightning community to protect schools with the 'LIGHTNING KILLS! SAVE A LIFE IN AFRICA' campaign to protect schools, one at a time.  DEHN-Africa was the first to step forward, providing the design, materials and installer training for ACLENet to install code-compliant lightning protection for several schools, Runyanya being the first.  As a result of this work, the Ugandan Ministry of Education and Sports (MoES) asked ACLENet's help on designing the lightning protection for the 184 schools they plan to build.  Other NGO's have contacted us for assistance with the schools they assist or sponsor. 
In 2019, ACLENet protected three more schools, protecting a total of nearly 3000 students and teachers with funding from the Ludwick Family Foundation. In addition, we did educational sessions at each of these schools as well as doing newspaper inserts and talk-TV shows on lightning safety.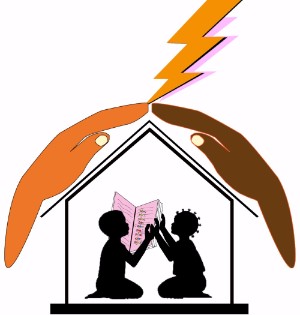 ACLENet recognizes that we do not have all the answers to lightning injury prevention in Africa and cannot change the general infrastructure and economy all by ourselves. However, we invite you to start making a difference in one particular area: protecting schools, one school at a time.  We know from the work that we have done in the USA that teaching children is the most effective way to influence parents.  As each school is protected, we hope that it will cause a 'ripple effect' as school children and their parents come to realize that they can have a part in controlling their risk. Eventually this can have far reaching consequences as communities realize the school is a safe place for their other children and for themselves in storms and as they begin to learn about lightning safety.  As more ACLE-National Centres are formed, we hope to spread this campaign to those countries as well.
Your donations help us to carry on this work, both in directly protecting school children as well as in carrying forward our other programs to educate Africa's own lightning leaders, work with governments to adopt internationally recognized lightning protection codes in their building codes, encourage National Centre formation, and reach out to parents, teachers, local officials and the general public with lightning safety education.
Classroom blocks at Runyanya Primary School - now with Lightning Protection Systems (LPS) on all buildings

Measurements being taken at more schools we want to protect