SEE WHAT'S NEW --
Every month we add new materials and sections to our website. Unfortunately, we know from experience that most of these will be reports of injuries, deaths and property damage from lightning. Please let us know what else you would like to see by using the 'Contact Us' connection - and PLEASE let us know if links no longer work so that we can repair them.
Added in March 2020
NEW SECTION - Schools Protected by ACLENet

Gallery of Schools Protected by ACLENet and Donors - under construction
Added in February 2020
Lightning Protection Systems were installed and celebrations to dedicate them were held at Palabek Secondary School and Rock View Primary Schools.
Added in January 2020
Added in December 2019
Distributed to 30,000 subscribers, 15,000 copies kept for education at school programs and other venues
Added in November 2019
Added in October 2019
Added in August - September 2019
Added in June-July
Added in May 2019
Added March and April 2019
Added February 2019
This reached 33,000 communities in Uganda and will serve as 'talking points' for television broadcast on the same topic.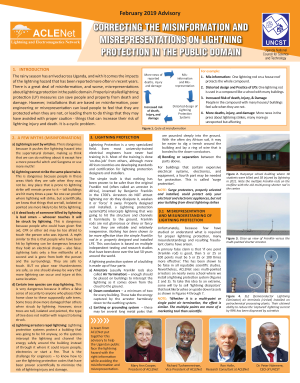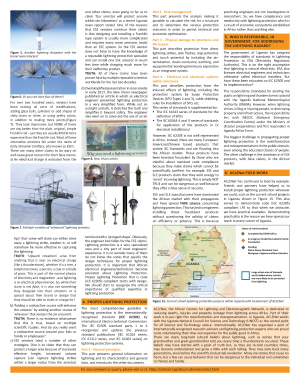 Added January 2019
- Poster presented at the American Meteorological Society meeting, Phoenix, January 2019
For Selected Activities before 2019 - see Archives link below
For Activities before 2019 - see ARCHIVES